Tonight, I came across the beginning of one of my favorite movies, "Orange County."
I watched up until the part where the character Sean finds, buried in the sand next to him, the book that changed his life - the book that made him want to be a writer.
I wish I could say that my "I want to write" epiphany was as profound as Sean's, but sadly, it's not.
I wanted to be a writer because of Elizabeth "Liz" Wakefield.
Liz was one half of the "Sweet Valley Twins" book series that I couldn't get enough of as tween, and the thrill continued with the "Sweet Valley High" series as I got older. Both starred Liz and her twin sister Jessica, as well as their friends and sometimes foes in the fictional town of Sweet Valley in SoCal (at first, yes I
did
think it was our local Sweet Valley).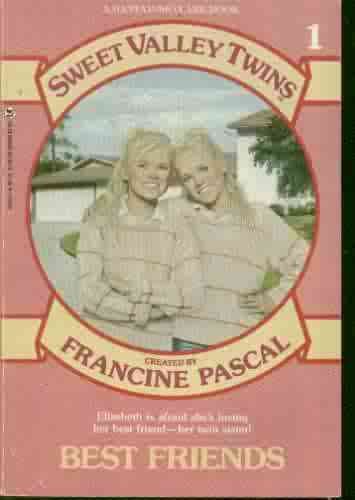 Both were blonde and beautiful, natch, but Jessica was the flirt, the fun one. Liz was studious, always writing and fiercely loyal to her sister no matter what trouble she got them both into. I loved how Liz would hole up in her favorite tree spot - something I had as well.
I lost myself in dozens of their books, and looked forward to going to Walden Books or Tudor Book Shop each month to pick out the new one to see what happened next to these friends of mine.
I would give anything to still have those books because I would definitely love to revisit Liz and Jess, and that innocent me who would take my notebook up into my tree and traipse away into a world of the characters of my mind.
Obviously, my inspirations have changed and grown in leaps and bounds. I'm into writers that I can only dare dream to emulate, but Liz will always hold a special place in my heart. After all, we're both 5'6" ...
P.S. - I'd like to think that Liz is a novelist, living in San Francisco or maybe London, perhaps moonlighting for the Chronicle or Daily Telegraph ...