"I can't dance, I can't talk.
Only thing about me is the way I walk.
I can't dance, I can't sing
I'm just standing here selling everything."
~~ Genesis, "I Can't Dance"
Today was the longest day
ever
.
My best friend Johnny gave word that two of his friends were coming over for drinks, so as soon as I was finished at work, I sent the smoke signal to have a glass at the ready for me as I hightailed it to his fabulous haus.
Johnny is pretty much the most fabulous person I know.
Not only is he my BFF, he's a kindred spirit - one that I can discuss books and a million other things with and share my love of good libations.
He's also my fantastic date to many a thing since I'm
always
the one going stag, but more than that, he's just great to be around. Aside from my family, he's the only person who ever really helps me feel good about myself, and plus, he keeps a fabulously pristine haus that makes me regret my own somewhat uncleanliness.
By the time I got there, two bottles of wine had magically disappeared, and upon my arrival, three more - including a tasty homemade vino that was to die for - somehow found their way into the same black hole.
Instead of cracking open another bottle, we turned to our old standby, Stegmaier.
What followed next was inevitable.
A dance party.
Which is pretty miraculous considering I'm the worst dancer ever, something Johnny can attest, considering he's tried to teach me about a million times, including a two-step across his dining room tonight.
But enough about my shortcmings on the rug cutting.
Back to the dance party.
It included Murray Head's "One Night in Bangkok" and Cindy Lauper's "Girls Just Wanna Have Fun."
It included more than a few show tunes before morphing into Madonna - during which Johnny and I made up a routine to "Like a Virgin," "Like a Prayer" and an off-the-charts (if I do say so myself) "Vogue" - before ending with the ever-queenly Cher.
It was totally what this Tuesday ordered.
And I totally envisioned myself dancing amid "Gypsies, Tramps and Thieves,"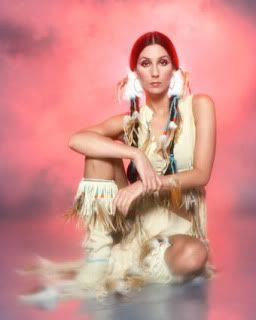 but it just might have been the booze talking ... never mind the routine we did during "Half Breed" and "Like a Virgin."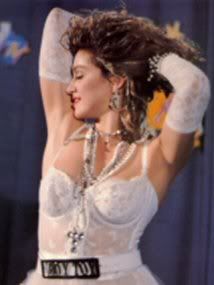 Some things are sacred, you know.